Environmental Sustainability
Cepheid is committed to reducing the indirect and direct impact of our business operations and products on the environment.
This is demonstrated by:
Investment in environmental programs that have significantly improved recycling diversion and reduced energy consumption.
Fully compliant environmental regulatory compliance programs for all global locations.
Minimization of hazardous waste and diversion to fuel-blending.
Strict control of air and water emissions.
Achieving multiple environmental excellence recognition awards.
Environmental Performance Data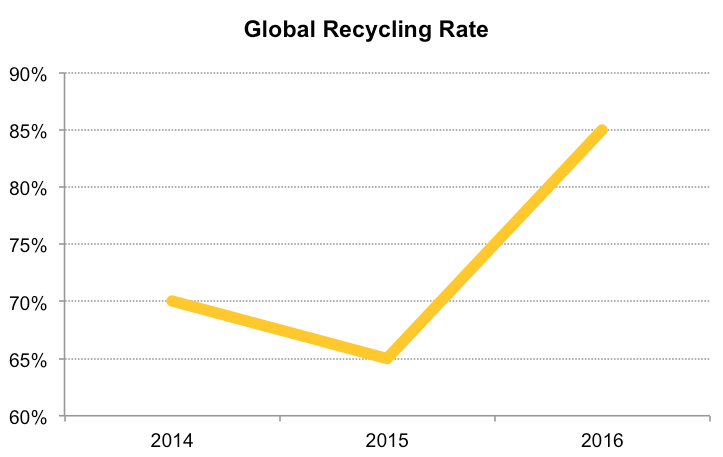 Hazardous Waste Diversion
In 2016 Cepheid re-directed > 90% of the hazardous waste generated in the USA to be used as a secondary fuel source at fuel blending energy recovery operations to replace coal and natural gas. This is a safe and effective method of recovering the energy value of the waste and helps conserve our finite natural resources.

Environmental Goals
Cepheid has established several environmental goals:
Maintain Certified Green Business status in Sunnyvale CA
Maintain global facilities' environmental regulatory compliance programs
Recycle > 80% of all California non-hazardous waste materials
Divert > 90% of all USA hazardous waste to fuel-blending energy recovery
Cephied plans to pursue additional opportunities to further reduce hazardous waste, increase percentage of recycling diversion, and decrease energy consumption for all global operations.